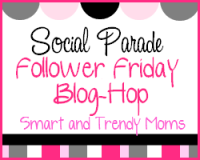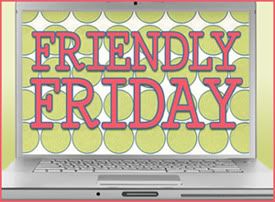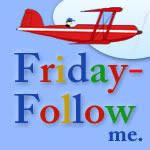 Its Time again for Friday Blog Hop fun! Enjoy and I can't wait to see all your blogs too!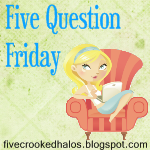 Five Question Friday!
1.
What is your favorite thing about summertime?
Barbeque's with friends. It's amazing how in the summertime people just seem to come out of the shells and socialize more. I love having our friends over for dinners or lunch on the weekends.
2.
What is your ideal retirement location (if money was no object)?
For me, I would be happiest where my kids were. So if my kids stay here and settle down then that's where I will be. My hubby though would love to be somewhere secluded.
3.
Do you live in the same town you grew up in?
No, I grew up miles from Disneyland. We were so close we knew what time it in the evening by the beginning of the fireworks show every night (9:30 pm in case you were wondering). My parents and I moved a few towns over when I first started college and a year later I moved here to Bakersfield. I came on a temporary basis but as we got married and settled in we could not imagine leaving.
4. What nervous habit did you have as a child that you kicked to the curb before becoming an adult? I cant really think of any nervous habits, but I was an incredibly shy kid. I hated being talked to by anyone and did not like any extra attention. At some point I knew I had to grow out of that and become a more confident and social person. I did just that. When I went away to college I knew no one and had to make friends from scratch and that was the best thing for me.
5.
What is the most embarrassing thing that happened to you while on the job? As a teenager I worked at an Auntie Ann's Pretzel shop, you know the ones that twist the pretzels in the window. As I was filling up the lemonade one evening I dropped the entire bucket of fresh squeezed lemonade on the floor and as I moved back to avoid some of the spilling I slipped and fell. It was one of those slow motion movie falls too. My feet slipped up over my head and I fell hard. This also happened at the busiest time of day with a huge line of people watching the whole show. Yikes, that was a blusher for sure.